In a previous post, I tried to explain what are proteins blocks (PBs). For those who forgot, PBs are structural prototypes used to modelize a 3D local protein structure into a 1D sequence. I illustrated this with a picture of protein blocks that I also posted on Flickr.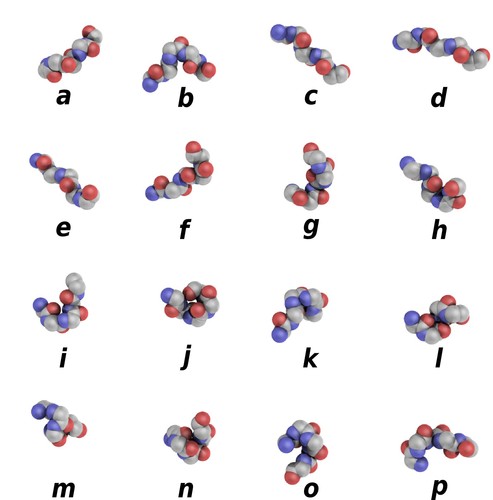 I initially published this drawing under Creative Commons CC-BY license, someone re-used this picture to illustrate the idea of protein in a blog about haircuts and hairstyles: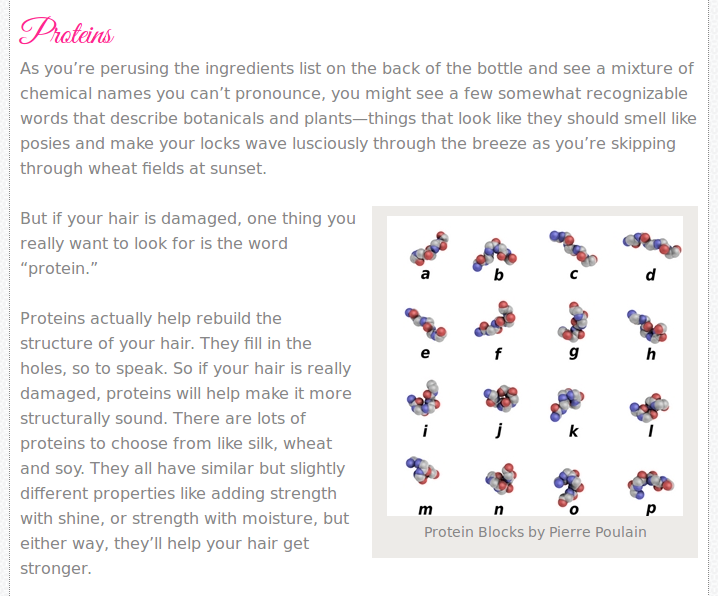 That was unexpected but this is the magic of Creative Commons licenses!